Nancy Howell Scholarship: Make A Donation!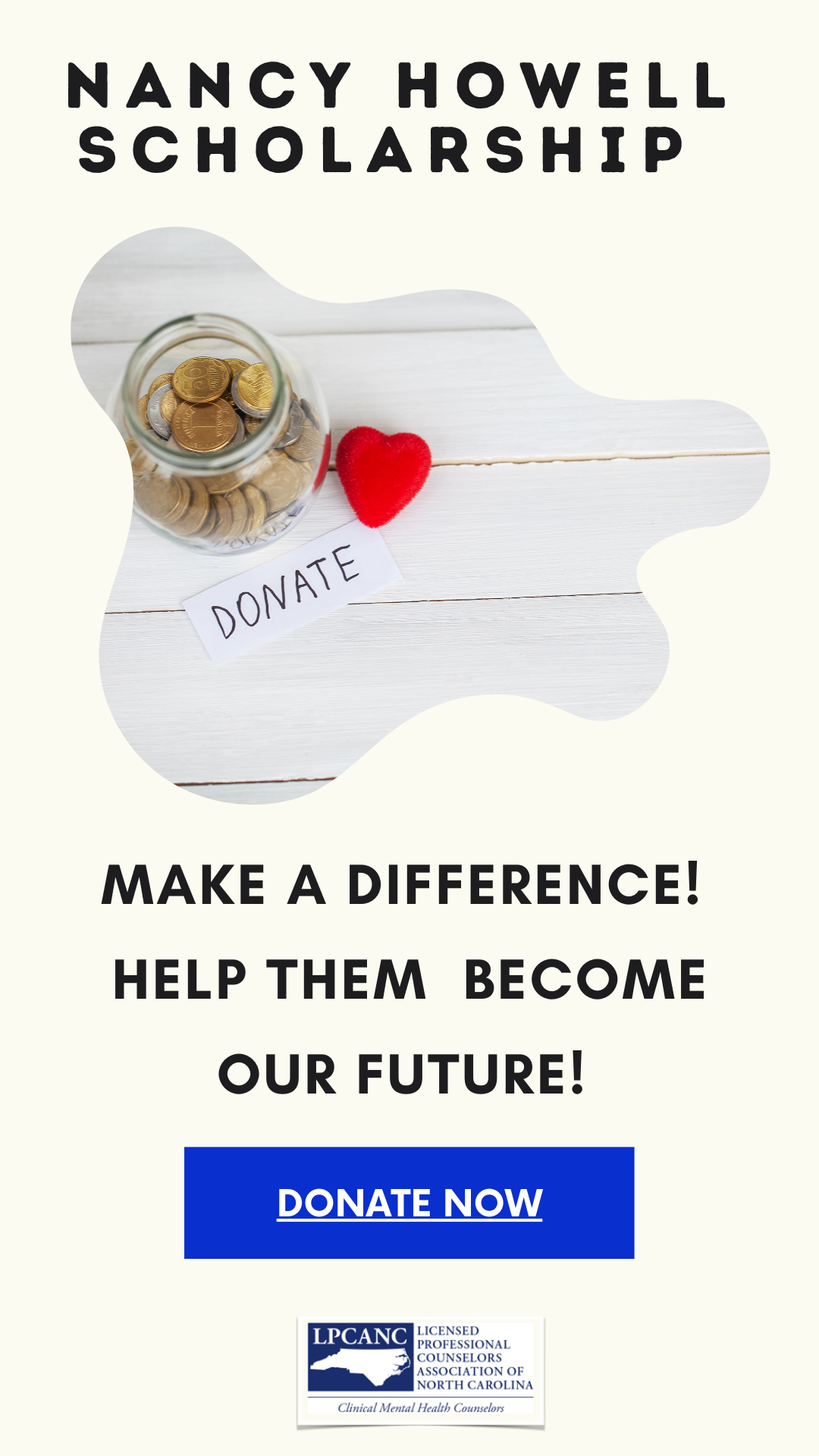 The Licensed Professional Counselors Association of North Carolina is dedicated to helping all licensed clinical mental health counselors have rewarding and successful careers in counseling while assisting with the mental health needs of North Carolina citizens. Our association benefits student counselors by awarding annual scholarships to deserving counseling student association members.
The Nancy Howell Scholarship honors the life of an LPCANC Board member who died in 2004.The scholarship is designed to recognize counseling graduate students who demonstrate leadership as counseling students and potential as practicing LCMHCs.

Thus, we need your help to award four deserving students a scholarship to continue their education and allow them the opportunity to become practicing LCMHCs. Help pave the way for the new generation of growing professionals to continue making a difference in not only clients' lives but within the field of mental health, too.