Celebrating Dr. Howard Winokuer's Well Lived Life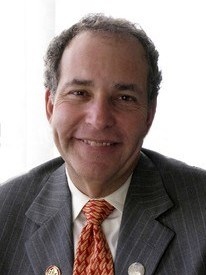 As President, I have had the blessing of meeting many people. I would like to sharing a well-lived life with our members. Howard R. Winokuer, Ph.D. was a long-time member of LPCANC and presented numerous times on his life work: Thanatology (grief and loss, death and dying). As the COVID pandemic has taken a heavy toll on our world and unfortunately, Howard was also one. I have the pleasure of meeting Howard (via Zoom) after he asked to talk to me about a few things. What could have been a 5 minute phone call, turned into a 90-minute discussion of almost everything under the sun. Howard's joie de vivre was easily discernable. He offered multiple times to present on grief, suicide and many other matters related to death and dying. Howard was not anxious nor afraid of the topic and wanted to share his respect for death, and his knowledge and compassion for loss and those grieve. We talked about plans to have him do a full day of training sharing his expertise. Unfortunately, the world lost Howard, too soon. I post this to honor Howard and his work and share his legacy of giving.
Excerpted from his Obituary on DignityMemorial.com: Dr. Howard Robin Winokuer, Ph.D., LCMHC died suddenly on December 12, 2020 in his home in Charlotte, NC. Howard Robin Winokuer, affectionately called "Howie" by his family, was born on November 21, 1949, in the Bronx, New York, to Herman and Sally Winokuer, died of complications related to COVID-19 at his beloved home in the woods on Saturday, December 12, 2020. He is pre-deceased by his brother, David Michael Winokuer, on November 8, 2020, and is survived by his sister, Lisa Nadine Winokuer. Howard was the first grandchild of Russian immigrants born into the family and brought them great joy and excitement! When Howard was a young child, the family relocated from the Bronx to Charlotte, North Carolina.
Howard worked for Ringling Brothers Barnum & Bailey Circus before enlisting in the U.S. Navy during the Vietnam Era, where he served as a cryptologist stationed in Puerto Rico. After his service in the Navy, Howard returned to the Ringling Brothers, where he played the saxophone in the band. Never having finished High School to join the Circus, Howard re-embarked on his educational journey, earning his GED, and continuing in his educational pursuit to earn a Ph.D. in Counselor Education at Mississippi State University in 1999 - where he developed the first course in Grief Counseling Skills.
Dr. Howard Winokuer was the founder of the Winokuer Center for Counseling and Healing in Charlotte, North Carolina, where he maintained a full-time clinical practice. As the co-founder of TO LIFE, a not-for-profit educational and counseling organization, he was the associate producer of seven PBS specials and helped pilot one of the first teen suicide prevention programs in the Southeast. He taught numerous courses and had been a guest lecturer at many colleges and universities, nationally and internationally. Dr. Winokuer had also been active in the media by writing columns, consulting for television, and presenting for radio or TV, as well as an author and editor of numerous chapters and books in the field of Thanatology. His last publication was as a contributing author of a chapter addressing traumatic loss in the Jewish people and the influence on the creation of superheroes in the new bereavement textbook, Superhero Grief: The Transformative Power of Loss.
Dr. Winokuer was an influential member of the Association for Death Education and Counseling (ADEC) for three decades. He considered ADEC to be his "professional home" and served in numerous leadership positions, including Past-President, Conference Chair, Treasurer, and Co-chair of the 2011 conference that ADEC hosted with The International Conference on Grief and Bereavement in Contemporary Society. Recognizing his exemplary service and clinical expertise, the Association awarded him the 2012 Service Award and 2017 Clinical Practice Award. In addition to ADEC, Dr. Winokuer was also an active Board Member of The Open to Hope Foundation. Howard numerous published works (in print) are available -
https://www.amazon.com/Books-Howard-R-Winokuer/s?rh=n%3A283155%2Cp_27%3AHoward+R.+Winokuer
Notwithstanding all his professional accomplishments and contributions to the field of Thanatology, on a personal level, Howard never met a stranger. He could walk into a room and initiate the most interesting, detailed conversation employing his arsenal of trivia on virtually every subject matter. Perhaps the most intricate of these conversations occurred around the Passover Seder table, where he would often take center-stage engaging in his art of storytelling. He loved to recount the day he ran off to join the circus, and it seems that passion for seeing the world from that point never ceased.
Howard used his voice in so many ways and had a dedication to rescuing cats. He was honored member of Temple Beth El for over 40 years. Described by his friends as one of the best listeners, they thought that if one listened closely now, he could be heard singing and helping to carry prayers on angels' wings closer to God. How ever he was know, as "Howie," "Howard," or "Dr. Winokuer" , those who knew and loved him, said he truly was a
mensch (
Yiddish for a person of integrity and honor).
For memorial honors to Howard, donate to Temple Beth El, 5101 Providence Rd., Charlotte, NC 28226 and/or the Association for Death Education & Counseling, 400 S 4th St #754e, Minneapolis, MN 55415.